Sellers Say The Darndest Things
After focusing on seller these last few quarters, I have recorded some of the FUNNIEST moments so far in my real estate career. This is not meant to make fun of my customers, but only highlight some of our most hilarious conversations and situations. Check these out...
1. Bob* trying to emphasize his AMAZING location: "This house is 5 minutes from shopping ... if you have an airplane."

2. Sarah* desparate to get her home sold quickly: "I will include everything. Including my husband if that helps. If it doesn't, I don't have a husband."
3. John* lives near a pizza place and asked: "What if we included one free pizza a month for a year to really bring in those buyers?"
4. Kim* wanted me to list her house as waterfront...only after a huge rain that had left a massive puddle in her backyard.
5. Bill* was finishing up some repairs to both the front and back doors to his home. He asked if it would be "too much to have buyers climb through the back window for showings."
6. Shawn* knew I was arriving for an appointment and had decided to start a fire in the fireplace to show off this great feature, but forgot it had not been inspected for awhile so when I pulled up, the entire house was billowing out smoke.
7. Tim* had quite a collection of reptiles, and thought it would be a good idea to display the large python in his jungle-themed bathroom. I vetoed that idea REAL quick.
8. *Kristin asked me if the buyer might be willing to pay for some of Kristin's new house since they were getting such a good deal on her home.
9. *Jill decided to leave the dogs in the laundry room for showings and in response, the dogs chewed holes in every piece of clean clothing left in there.
10. *Nicole looked surprised when I asked her if she intended to repaint the Star Wars themed bedroom that was mostly black with spaceships and stars throughout.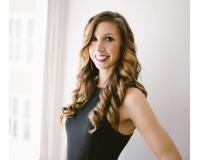 Author:
MaryAnne Rodriguez
Phone:
904-814-0022
Dated:
February 29th 2016
Views:
389
About MaryAnne: ...