How Much To Save For A Down Payment To Purchase A Home
Buying a home is often the largest purchase a person or family will make in their life. Outside of things like your credit scores and current interest rates, one of the biggest factors buyers wrestle with is down payment.
In today's economy, many people are ready to purchase and have the necessary credit scores to do so, but the down payment still looms as a question mark. More specifically, there is a significant amount of confusion that surrounds exactly how much one needs to have saved for a down payment.
A common assumption is that to buy a home you need to have a full 20% to put down on the property. This is not correct. There are multiple loan products in the market that allow buyers to have no or low down payments.
To start, there are two loans that are 0% down mortgages: VA & USDA. First, if a buyer is an active or retired/discharged military, they likely qualify for a VA loan which is guaranteed by the Veterans Administration. To determine eligibility, veterans should request a copy of their Certificate of Eligibility (COE) and review with a lender. Second, the US Department of Agriculture (USDA) offers a 0% down mortgage for properties located in a rural area. To determine if you are in an eligible area, either discuss with a lender or review this map.
Next, many first time home buyers take advantage of an FHA mortgage. The Federal Housing Administration (FHA) offers a 3.5% down payment mortgage that has become a very popular options for buyers with limited cash for a down payment. There are loan limits associated with this product that differ by area so be sure to coordinate with a lender for more information.
Lastly, Conventional mortgages are offered with down payments as low as 3% for first time home buyers and most commonly 5%. Interestingly, many organizations classify you as a first time buyer if you haven't owned a property in the last three years.
Each loan product has it's requirements and benefits and if interested, a buyer should consult with their lender to fully understand the options. The property type (single family, condo, town-home) can affect eligibility as well.
As you head down the road towards purchasing a home, know that down payment doesn't have to be an obstacle. Low to no down payment options exist for qualified borrowers!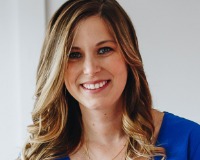 Author:
Emily Hall
Phone:
904-612-5477
Dated:
September 29th 2015
Views:
851
About Emily: ...