Home And Family Of The Month
Home + Family Of The Month
June 2016
The Rodenhizer Family: Jeff, Bryna, Noah, Millie & Jojo
2526 College St; Jacksonville, FL 32204
This sweet 1900s craftsman has been home to the Rodenhizer Family for the past two years in Jacksonville. Our team had the pleasure of listing their home, brought multiple offers to the property, and sold it in time for their move to Japan.
1.Tell us about your family and how you all found your dream home in Jax and your plans now that you are selling.
Our family moved to Jax two years ago after living in Japan for six years. We had never been to Jax, but it didn't take much online research to know that we would want to live in the Riverside area. We searched for homes within five miles of the 32204 zip code and were so excited to see the older homes, each one different from the next. We put in an offer on our sweet little College Street house the night before we flew from Japan back to the States! Now that we have sold that same sweet little home, with the help of the lovely Elite Team, we will be heading back to Japan.
2. What are your favorite features of your home?
Our College Street home is just loaded with character. The breakfast nook was by far my favorite feature when viewing the home online. I could just imagine making breakfast for my two young children while they sat in that little nook, chatting and playing. Sure enough, the kitchen and that nook were probably my favorite room in the house. And the charm didn't stop at the nook; the pocket doors between the living and dining room, the stained glass window in the landing of the stairwell, the original door knobs on each door, the original hardwoods-- every inch of this house was lovingly restored and the charm and character from when it was originally build in 1904 remained.
3. What are some of the best parts about living in Riverside?
There are so many wonderful reasons to live in Riverside, but by far our favorite (and what I will miss the most!) are all of the locally owned businesses within walking distance of our College Street home. Every week we would walk to Sweet Theory for a treat (the standard poodle, Joe Jo, in tow! We love a local DOG FRIENDLY business!) or to Bold Bean for a cup or joe or hot chocolate for the kids (another dog friendly place!). We had a membership to the pool at the Church of the Good Shepard and could walk a few blocks and swim year round. The Riverside Arts Market on Saturdays, the countless street fairs/festivals, the food trucks, the breweries (Intuition Ale! Dog friendly!) all help to create a pedestrian friendly/family friendly/hipster friendly community. Add in the beautiful historic homes, and Riverside made the perfect home for us while we lived in Jax.
4. What will you miss most about Riv/Jax/US?
We will miss watching the community in Riverside/Avondale/Springfield grow. The gentrification seemed to be in mid swing when we moved here, and countless homes on College Street were renovated while we lived here. It has been an honor to be a part of the community as it grows and strengthens, we will miss it!
5. Since you are selling, what would you like to pass on to the next family who will call 2526 College St home?
This home is charming and lovely, sure, but it also has heart. The things that make this house a home are not nooks and picture rails-- it's a home that has held generations of families, hosted countless Christmas Dinners and seen numerous birthday candles blown out and wished upon. You can feel it in the home-- it has been loved and lived in for over one hundred years. I am so happy for another family to experience the home on College Street.
6. Anything you'd like to add about working with our team!
MaryAnne and crew have been absolutely wonderful to work with. They are savvy, friendly, and smart business woman who know Riverside and can appreciate why we valued our home as much as we did. And they made sure the value of the home was represented in the sale-- not just the price, but all the heart and charm that I spoke of before. The fact that they care about these things changed the whole experience from feeling like just another business transaction to feeling like we were working with someone who helped us gracefully close one happy chapter in our lives while we embark upon another.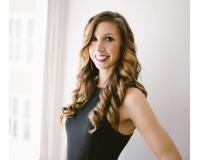 Author:
MaryAnne Rodriguez
Phone:
904-814-0022
Dated:
June 4th 2016
Views:
622
About MaryAnne: ...