All You Need To Know About Amelia Island
"The sunshine state", "the orange state", "the land of good living". With it's beautiful beaches, mild weather, and limitless amount of seafood, Florida has more than just it's slogans to offer. Every year, millions of spring breakers flock to beautiful destinations such as Panama City, Daytona, Miami, and many other sandy beaches that this wonderful state boasts. Between the nightlife, the beach parties, and the commercial shopping, there is something for every college age vacationer to enjoy.
However, if you are someone like myself, who would rather trade the tourism for a more laid back, relaxed atmosphere, I have the perfect place in mind. I relocated to Jacksonville, Florida in October 2015. My first thought was "wow, the city goes on forever". Being the old soul that I am, I naturally sought out somewhere that I could walk the streets, do a little eating, a little antiquing, and a lot of home admiring. I found exactly what I had been searching for, in a little town, called "Amelia Island".
Located about forty minutes north of Jacksonville, Amelia Island is nestled between the big city, and the quaint "Fernandina Beach", which is also considered to be part of Amelia Island. With it's antique/vintage stores, local restaurants, and quirky shops, this charming spot has quickly become one of my favorite weekend escapes.
Naturally, food is one of my main priorities, when it comes to having a little get away. When I am somewhere new, I make it a point to never eat at a chain restaurant. I want to experience the best local food that my destination has to offer. This results in hours of research, menu study sessions, and browsing reviews. This is serious business, folks. Luckily for you, I have done the dirty work, and narrowed the search down to two "must visit" restaurants, so all you have to do is pack up, and bring an appetite.
"29 South" restaurant is located in Fernandina Beach, and serves a world cuisine, with a southern/modern twist. On the menu, you will see delicious options such as pulled pork spring rolls, lobster corn dog, and shrimp and grits. This locally owned restaurant offers an array of options, guaranteed to satisfy every palate.
If you are the more nostalgic type, then "T-Rays Burger Station", which is just down the street, is the place for you. This "old garage turned funky diner" is known locally as one of the top spots to get breakasts, lunch, and burgers. For breakfast, I recommend their "biscuit-n-gravy" plate, which pairs well with hash browns, and sausage patties. If you are visiting for lunch, the "Philly Cheese Steak Sandwich" has never been known to disappoint. Between its hearty breakfast and sandwich options, you will be sure to leave happy.
The second most important thing to consider, after eating your weight in delicious food is "where can I take a nap?" You have lucked out, once again, as I have covered all of the bases for you. I personally prefer "VRBO", or "Vacation Rental By Owner" over staying in a commercial hotel. I believe there is a more personal feel to renting a privately owned room, as opposed to a chain business.
First on my list is "Oceans of Amelia". If you visit "vrbo.com", you will come across this property, in Amelia Island. I prefer this rental for multiple reasons, including price, ($295 nightly, average), location (it's right on the beach, surrounded by sand, and beautiful greenery), and just the over all fact that it's updated, clean, and beachy. You simply cannot go wrong with those three combinations.
If you are looking for a bit more of a luxurious stay, another option on the VRBO website is the gorgeous "Pelican Landing", which has been deemed "a tropical oasis of Amelia Island." This is a private four bedroom, three bath, oceanfront property. With all upgraded amenities, including a private living area with a slate bath/shower, king sized bed, travertine floors, granite counter-tops, and a gas fireplace. This property was built with the vacationer in mind, as it has an ocean view from almost every location. My favorite amenity? You can bring your dog. That alone sold me. At an average of $429 a night, this is the ultimate beach home.
Amelia Island truly is a gem, and the perfect get away from the hustle and bustle of every day life. The charm that this town has to offer is really second to none. I urge you to come eat, shop, relax, and enjoy. This will quickly become your favorite weekend destination.
--Written by Executive Assistant Ashton McKee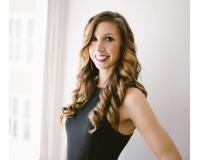 Author:
MaryAnne Rodriguez
Phone:
904-814-0022
Dated:
April 1st 2016
Views:
424
About MaryAnne: ...