25 Reasons Homeowners LOVE Jacksonville
From the mouths of older generations, men, a child, women, young couples, students, a Walgreens employee, two CEOs, educators, entrepreneurs, mothers, friends, fathers, a lawyer, a talented bartender, a renowned makeup artist, former customers, activists, business owners, hair stylists, and a CPA...find out why THEY love the city we call home.
1. I would have said the winter weather before, however, now it is the people who make up an incredible neighborhood called Springfield! –Jim P.
2. Jacksonville offers the best of both worlds with a modern city life and relaxed beach living all within city limits. –Katie S.
3. Jacksonville provides a multi-cultural experience for all ages. There is always something new to do or find. –Heather C.
4. My favorite thing about Jacksonville is the many walkable neighborhoods - San Marco, Riverside and Avondale all have amazing shops, restaurants and bars to stroll through. –Tess P.
5. Jacksonville has everything...the beach, a waterpark, every sport you could ever want, an amazing arena that hosts musical super stars; Paul McCartney, Maroon 5, Janet Jackson, Tim McGraw & Faith Hill, Brad Paisley, Elton John, Justin Bieber (not my thing but still sold out). We also have a food industry that is booming even in its infancy. Our city supports food trucks, we have been featured on Guy Fieri's Triple D and our micro-breweries are quickly making a name for themselves across the country. We have numerous 4 and 5 star restaurants where most cities can't even claim one. Jacksonville also has a great running community, we have the Gate River Run, the Donna Marathon for breast cancer, the Never Quit at the beach, etc. Everything is centrally located, there are grocery stores, malls and gas stations whenever you need them but there are also woods for your hiking and trail riding pleasure; Timucuan Preserve, Jacksonville Arboretum & Gardens, Fort Caroline, Hanna Park..-Ryan G
6. I love Jacksonville because of the wonderful feeling of family/community that exists in my Springfield neighborhood. –Kimberly P.
7. Excellent choices in schools, starting with early education through graduate school programs. –Amanda P.
8. Great people. I've found some really genuine friends here. –Jessica R.
9. Jacksonville is so great because you have the relaxing, beautiful areas (beach, nature, etc.) but then you can visit the busier areas (Towncenter, Downtown, etc.) areas too if you want variety! And it has grown so much and continues to grow. Amazing things are happening all of the time; it's a perfect mix of big city/small town! –Lia C.
10. We have an NFL team and of course, I love having the beach in my backyard! –Katelyn D.
11. I love Jacksonville for what it has given me: friends, family, and amazing memories. -Corey L.
12. Because you can barbecue year round. –Mark T.
13. I love the atmosphere in different parts of Jacksonville. They each have their own special feel. –Ilyssa T.
14. I love Jacksonville because of it's rich, underappreciated history that's currently being rediscovered in it's urban core neighborhoods.-Bill H.
15. I love Jax because there's a wide variety of places to go to, typically always something to do or somewhere to go.-Kendra T.
16. I think Jax has a lot to offer so far as variety. You can go 15 minutes to get to a beach, river or downtown high rise and you're a stones throw away from the mountains. It's awesome for traveling types! –Jennifer S.
17. Jacksonville is very rich in true American history, specifically the mighty St.John's River which covers much of our landscape, attributing to the city having more natural space than any other in the Country. –Joey C.
18. I love having the option to enjoy city and the beach life in one place.-Danielle R.
19. I love that we have the convenience of a big city with a small town feel; our neighborhood stores/restaurants know us and we usually run into people we know. –Sarah M.
20. Cocktails. –Cody M.
21. I think my favorite thing about Jacksonville is the diversity of the city. How you can find something that resonates with you no matter what your interests are and what stage of life you might be in. When I was younger I loved the Riverside, San Marco, and Downtown areas for everything that is going on. There was always a live band playing somewhere and so much great food to try. Now, as a mother, I have grown to love Mandarin and the family friendly shops and things to do. –Liz M.
22. I'd say it has to do with our close connection to nature: the St. Johns River, miles of sandy beaches, and one of the biggest city park systems in the nation. –Brian B.
23. I like the park by my house, especially when my mom takes a picnic and we feed the ducks. –Jaden T. (age 5, not a homeowner yet, but loves his home)
24. All the different small neighborhoods that each have their own unique culture and personality. –Diana R.
25. I love all that water! St. John's river and the beach. Keeps me grounded. And I love the people here. –Kristen B.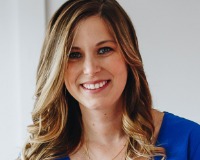 Author:
Emily Hall
Phone:
904-612-5477
Dated:
July 23rd 2015
Views:
564
About Emily: ...