2016 New Years Resolutions For Prospective Buyers
2016 is finally here! What are we all doing to ensure we are going to make this the best year yet?!
Resolutions of course! Each year we all set resolutions for ourselves, some stick….well and others let's just say we don't make it past the first week. When it comes to making one of the most important decisions you can make (Buying a new Home) I truly believe having these resolutions is a MUST!
Here are the TOP 5 Resolutions for a Prospective Home Buyer!
1). Get your finances in order:Good credit is key to getting a mortgage at a reasonable interest rate. If it's been more than a year, find out what yourcredit score is. There are free credit websites online you can use. If you need assistance on building your credit there are lenders that will guide you, and there are online tolls you can use.
2). Figure out how much you can afford.What do you earn? What do you spend? How much do you have in savings? Answering these questions will help you learn whether you are financially ready for homeownership.Make a budget and use free online tools and calculators to determine how much you can afford and the amount you have for a down payment. If you're short, reduce optional expenses and set up a monthly, automatic deposit into your savings account.
3). Explore your mortgage options.Don't assume you don't have enough for a down payment or won't qualify for a mortgage without 20 percent down. In fact, about 40 percent of today's homebuyers are making down payments that are less than 10 percent.
4). Get pre-approved for financing. THIS IS THE MOST IMPORTANT!! It's highly recommended that you work with your lender to get pre-approved before you begin house hunting. Pre-approval will tell you how much home you can afford and can help you move faster and with greater confidence in competitive markets.
5) Rely on professionals.97% of prospective buyers will search the internet before contacting a Realtor. The internet is a great tool to "Browse" for what you want, but make sure to choose a Realtor that has your best interest in mind. A professional should do a full Buyers consultation with you to educate you on the entire home buying process. The consultation will also allow the realtor to narrow down your wants and needs, and truly get an understanding of what you are looking for in a new home. They should add value to your home buying experience, and help guide you along the way. Realtors and lenders both play an important role in the home buying process. These professionals have the expertise to advise you every step of the way.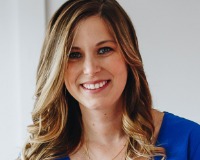 Author:
Emily Hall
Phone:
904-612-5477
Dated:
January 20th 2016
Views:
362
About Emily: ...