10 To Do Items Once You Close
After wrapping up three closings yesterday, I realized how many times I repeated myself to my buyers (3 different couples) on what they should do as soon as they receive their keys. So, if you are getting ready to close, or just did, make sure you look over these important items!
10. Change the locks. Especially if your home was a remodel, you can never be sure of how many people had keys to your home.
9. Do a quick check for any under the sink leaks. Your inspector should have noted these items, but it never hurts to double check!
8. Become comfortable with your breaker box and main water valve in case you would need to access them in an emergency.
7. Check each smoke detector one by one. Tedious, but worth it.
6. Clean the carpets if they aren't new. Buddy the dog may have been more familiar with that than the backyard...
5. Start off with your gutters clean. This can help prevent any buildup that can cause roof leaks later down the road.
4. Take care of any unwanted critters stat. Ain't nobody got time for that.
3. Confirm with the post office that your address is changed. set up, and ready to start receiving new mail.
2. Double check that all of the utilities have been moved into your name. You don't want your TV turning off in the middle of that big game..
1. Update your driver's license, car registration and voter registration.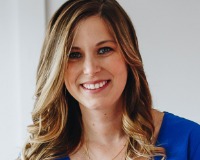 Author:
Emily Hall
Phone:
904-612-5477
Dated:
August 15th 2015
Views:
351
About Emily: ...